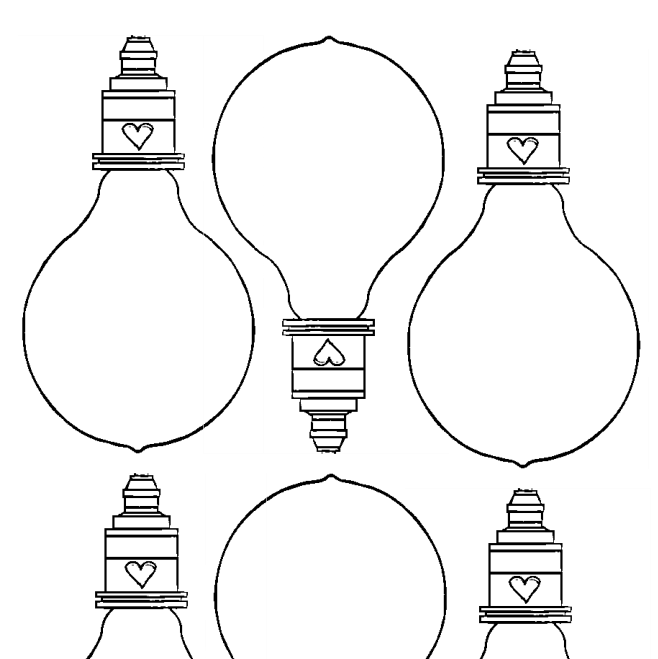 FOR THE STRENGTH OF YOUTH GAME by Susan van Scheltema
From Susan:
Hello fellow Leaders 🙂
I have attached a few documents which I designed for this game.
First, there is a document called 
"FOR THE STRENGTH OF YOUTH GAME by Susan van Scheltema"
. This is the actual 
game
 that I made and can be played as is with your own fun way of scoring, or to fit with any theme for an event or activity. Its quite versatile as a stand alone FSOY game.
Because my New Beginnings theme was BE THE
LIGHT
I wanted to make sure the Standards Night portion of the evening also fit in with this theme and therefore I designed my FSOY game to a LIGHTS ON LIGHTS OFF theme. So I have also attached the documents that go with this, because it was quite fun when it came to scoring as it was very unpredictable who would win (you'll see why). It does require a bit of printing and cutting and pasting etc… not for the faint handed Haha… so let me explain the documents:
"Blank lightbulbs" needs to be printed on thick white cardstock (regular copier paper is too thin to hide the yellow or black paper on the other side). You need 22 of these bulbs, but they come 6 on a page. Once all printed just cut them out leaving a bit of an edge around the outlines so as to hide the edging of the yellow or black paper behind it.
This same document needs to also be printed onto yellow paper (14 bulbs) and on black paper (8 bulbs). Be sure to cut on the edge so that the bulbs are a bit smaller than the white bulbs.  Surprisingly my black ink showed up on my black paper which made cutting out the black bulbs quite easy, if this is not the case for you then you'll have to go the long route of tracing the bulb outline onto black paper with a pencil or silver pen.   I then used a silver marker to go over the lines on the black bulbs to make it look like a bulb…
Now you need to glue the yellow and black paper bulbs to the back of the white cardstock bulbs. At this point I then laminated all 22 bulbs. I chose not to laminate them with the scoring on just incase I ever needed to re-use the bulbs without scoring, or if I wanted to change the scoring.
"Scoring blocks" is the method of scoring I used for each bulb. The black bulb scoring blocks is what makes the game ending so unpredictable because it sometimes halves the score, deletes the score, or makes the team swap scores with the other team a few different times in the game. So much fun!!!!  So I just printed these out onto white paper, cut them out and stuck them onto the correct color bulb.
"22 Light Words" is what I needed to also make it fit in with everything we discussed in our New Beginnings program. So each bulb was labelled with one of these words. As a team got a question right they would select a bulb by saying one of these words and I would flip that bulb over to reveal their score. You can skip this step and just label them 1-22 if you wanted to.
Lastly, the document titled "Game Setup" is just a few photos and explanations on how I set up the game on the night. I wanted it to have the feel of a game show with a front podium and an "audience" of team players sitting on the sidelines.
So, you could skip ALL the steps above and just have FUN playing the FSOY game, or you can make and keep the bulbs for other
games
.
My YW had so much fun playing this with the
bishopric
, leaders and parents that they have now requested we play it as a combined
Mutual
Activity with the YM. For this I am doing a whole new set of 22 questions (so that the YW don't have an advantage having known all the answers already).
Please have fun with it, enjoy it…
HIGH FIVE,
Susan van Scheltema
 SOUTH AFRICA