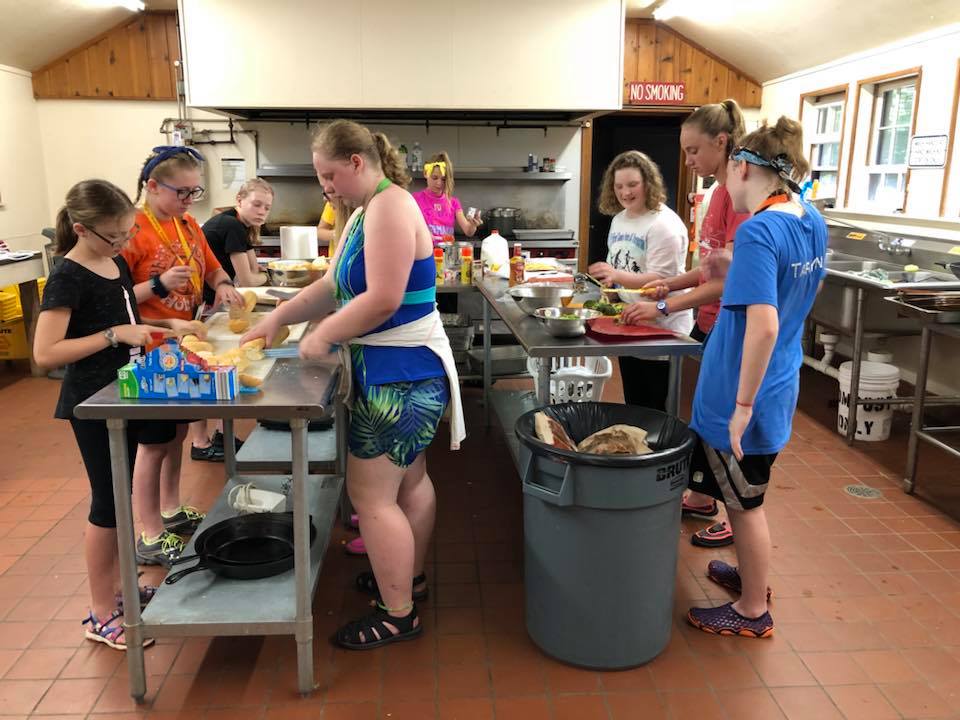 8 Healthy Food Options for Mutual Activities
Cheri V: "Our youth said they wanted more snacks or food at activities in one of our planning meetings. They often have extracurricular activities like band or basketball, ect. between getting our of school and mutual that stops them from really eating before they come to mutual so I can see a need for snacks in our ward."
You'll love these  kid-tested, leader-approved healthy food options for mutual activities:
Vegtables and dip

"We use those small dixie cups (like for mouthwashing) and fill the bottom with ranch dip. Then put a couple of carrot sticks and a couple celery sticks in the cup. Super simple to serve and kids love it!" Debbie H.

"We did an activity where the girls learned how to cut vegetables for garnishes. They ate veggies and dip and crackers and loved it" Allison T.

"

Ours LOVE fruit and veggie trays.

" Missy M.

Hummus and crackers

Chips and salsa

Smoothies

"Make your own smoothie. Have several types of fruit and yogurt. Lots of recipes on Pinterest. Have a few people bring blenders." Amanda S.
"Teach a lesson on healthy eating and serve the smoothies afterward" Susan P.
"

Ours loves smoothies…we bring fruit and some juice and they make their own. Also love veggies and hummus, fruit and dip and fruit and granola parfaits.

" Deanne G.

Fresh fruit

"

One of the simplest snacks I serve is a bag of clementines. Put them in a large bowl and they look beautiful and are healthy and tasty.

" Shauna H.
"This week we had watermelon after mutual and the youth loved it!" Ashley R.
"Apples!" Lauri F.
"

All sorts of cut up fruit. I make that marshmallow dip so they are enticed to eat it." Emily B.

"When I was young women president,… I tried really hard not to bring junk food for them to eat. Many times I would bring strawberries grapes crackers cheese, etc. One activity I just bought grapes and strawberries and thought Oh they probably won't eat that much. Nope, they ate every single piece. That made me happy." Rachel P.
"

Fruit salsa with a yummy fruit dip. Favorite up at camp for 2 years now." Tori M.

"

Grapes are always popular with our group" Lisa L.

String Cheese

"easy and well liked" Shauna H.

Homemade Bread

 "Any activity to teach them how to make anything homemade teaches them about nutrition and develops their confidence. I have always found that making whole wheat bread from scratch, or any type of bread, is fun. If you do any type of bread making, teach them how to make butter from shaking fresh cream or teach them how to make fresh jams and jellies or healthier spreads." Shauna H.

Popcorn

"

haha for a while we would have snacks every mutual and i would bring popcorn on Sundays (except fast sunday), even the bishop would ask if there was popcorn so he could go to our class hahahahah We've stopped for a while now. But I'm thinking about starting again lol

" Debra O.
"

Popcorn, you can have the girls each make their own with a brown bag. put some kernels in and pop it in the microwave. add a little melted butter and poof done and yummy.

" Nicole J.
But remember to keep snacking to a minimum.  Consider family expense and your budget.  Sandi B says, "We even went for almost a year without treats for the most part because it had become the main focus of activities."