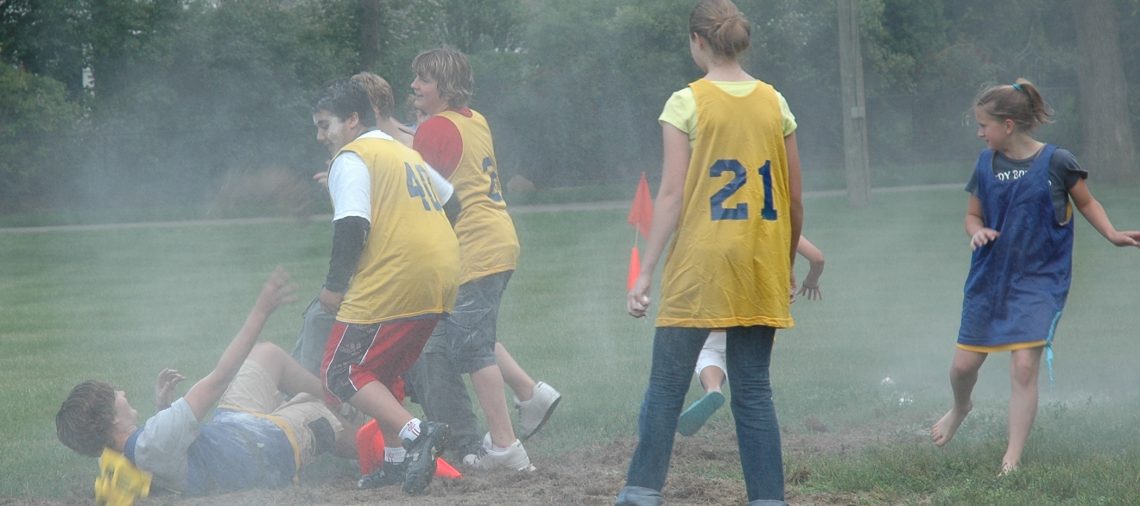 Flour wars is a fun activity that most any youth group can play. It's kind of like dodge ball. If you get hit by a flour bag, you have to step out of the boundaries, so honestly is involved too. Everyone is divided into teams. The team with the most still in wins. It's not boys against the girls either. The nylon bags of flour don't hurt because they don't travel very fast because of the weight.
I think the Decons used those little footie nylon socks you can buy in bulk. They got them at a dollar store. Not sure where they got the flour, but I think there was a couple of empty 50lb bags laying around.
We gave the youth popsicles for a treat afterwards.
Shared by Valerie R.
Note – I got the featured image for this post from
https://ldsym.wordpress.com/2008/07/11/mutual-activity-flour-wars/