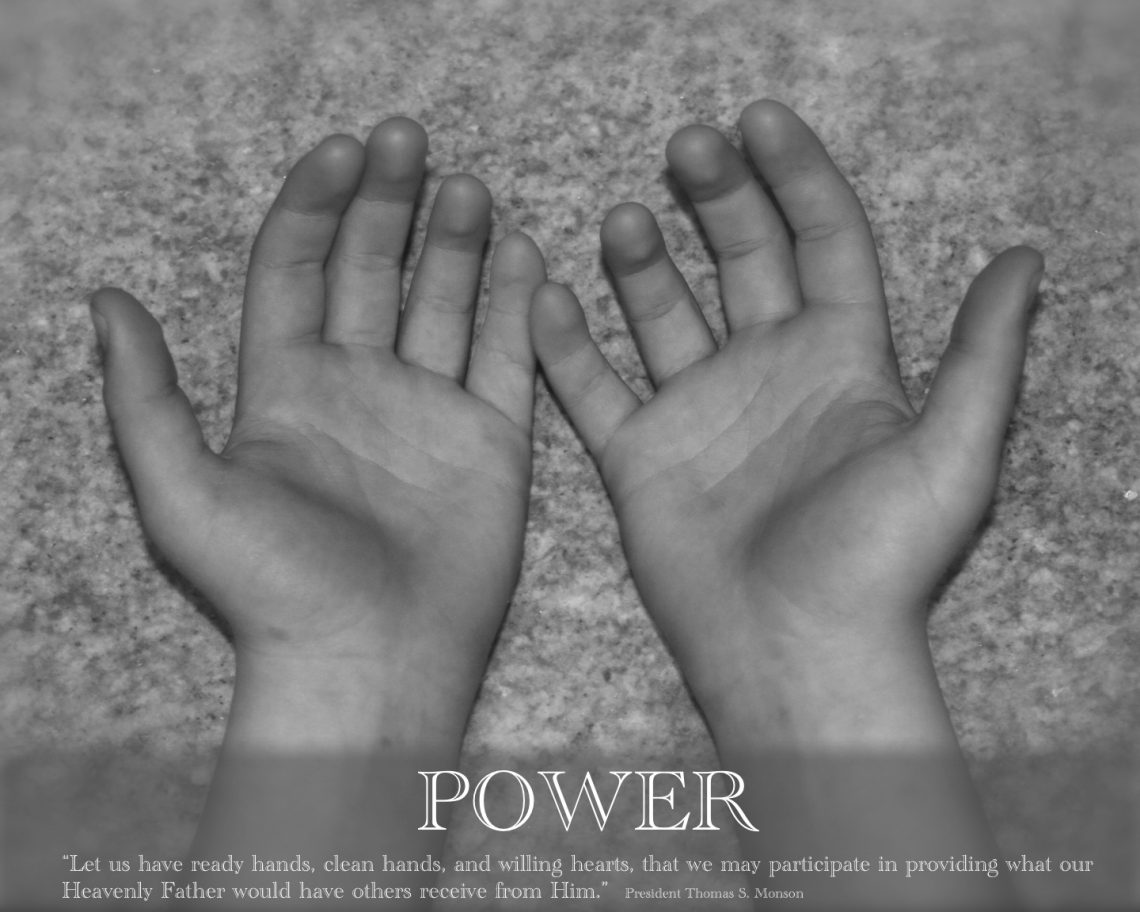 Hello! I have used so many of your great ideas in lessons or activities I thought that maybe one of my ideas could be helpful for someone, somewhere.
I teach the 11-year old boys in Primary. I love my calling! A few months ago, I was asked to speak at the "Priesthood Preview". That's where the boys and their parents come to learn more about receiving the Priesthood. I searched the internet, looking for ideas and there was nothing out there…..so I turned to prayer.
I was asked to speak about "Power". As I prepared for the talk, it became more and more apparent to me that the Priesthood is the most powerful source of "power" in the world…and that my 11 year-olds were going to receive this power this year! WOW!
I thought about their little hands and all of the good their hands will do in this life. It was humbling! I decided to take a picture of each boys hands, blow it up (8×10″) and frame it for their wall……as a reminder of this "power" that they will hold in their hands. I spoke about the importance of having clean hands and using those hands to bless the lives of others throughout their lives.
Amy H